Date : 15 july, 2013
Talk on pruning.
Trunk line shortening by Mrs. Preeti Mittal.
Workshop on refinement of Bonsai.
Date : 24th july 2013

Talk on cascade by Mrs. Kiran Jain


Date : 6th & 7th August, 2013

Demonstration by Mr. Ravindran
Date : 26th & 27th February, 2014
Demonstration by Mr.Peter Chan at Mrs. Prabha Shridhar's farm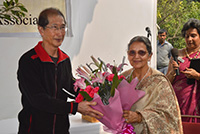 (i) A demonstration by Mr.Budi Sulistyo from Indonesia.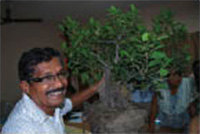 Date : 30th August, 2013
A talk by Mr. Manoj Kumar on refining of Bonsai.


Date : 13th September, 2013
An Audio Visual presentation by Mrs.Kanwaljeet Deol.


Date : 17th October, 2013
A talk by Dr.Ram Gandhi


Date : 12th November, 2013
A trouble shooting session by senior members.


Date : 9th October, 2013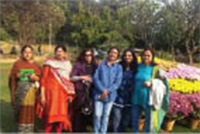 A talk by Mr.Manoj Kumar at Mrs. Syama Balbir's farm.

Date : 10th January, 2014
Jinning with power tools by Mr. Sunil Gadhoke.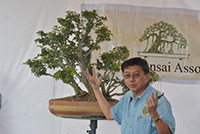 (ii) A demonstration by Mr. Poncevic Ceballus.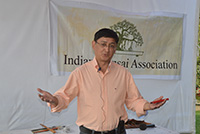 Date : 7th March, 2014
(i) A talk on Pine Bonsai by Mrs.Renu Vaish at her farm.
(ii) Plant selection for the Annual Bonsai Exhibition.